1

Introduction

2

How to Install ZenTao

3

Upgrade ZenTao

4

Users and Groups

5

Simple Application

6

Basic Application

7

Advanced Application

8

Configuration

9

Custom Development

10

Other Relevant Issues
Cnfigure Email
2015-09-14 11:25:16
azalea
5678
Last edited by xiying guan on 2018-12-06 10:10:29
Email notifications can be sent in ZenTao when any changes to stories, tasks and bugs. Please configure your email by following the steps.




1. Log in ZenTao as an administrator.


2. Click "Administrator" ->"Email" to configure.

3. Enter the email address and click Next.

4. Enter the Sender name and click "Save".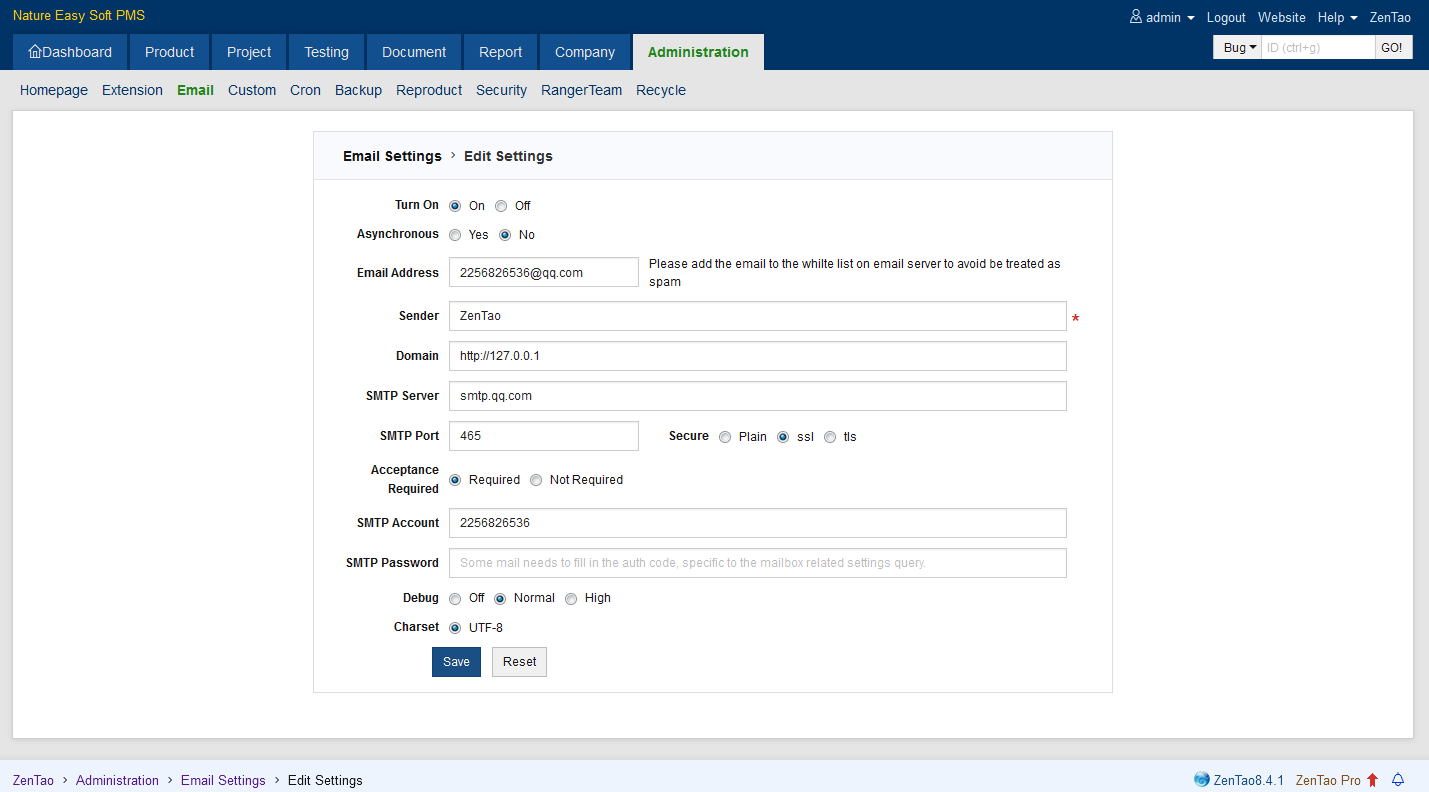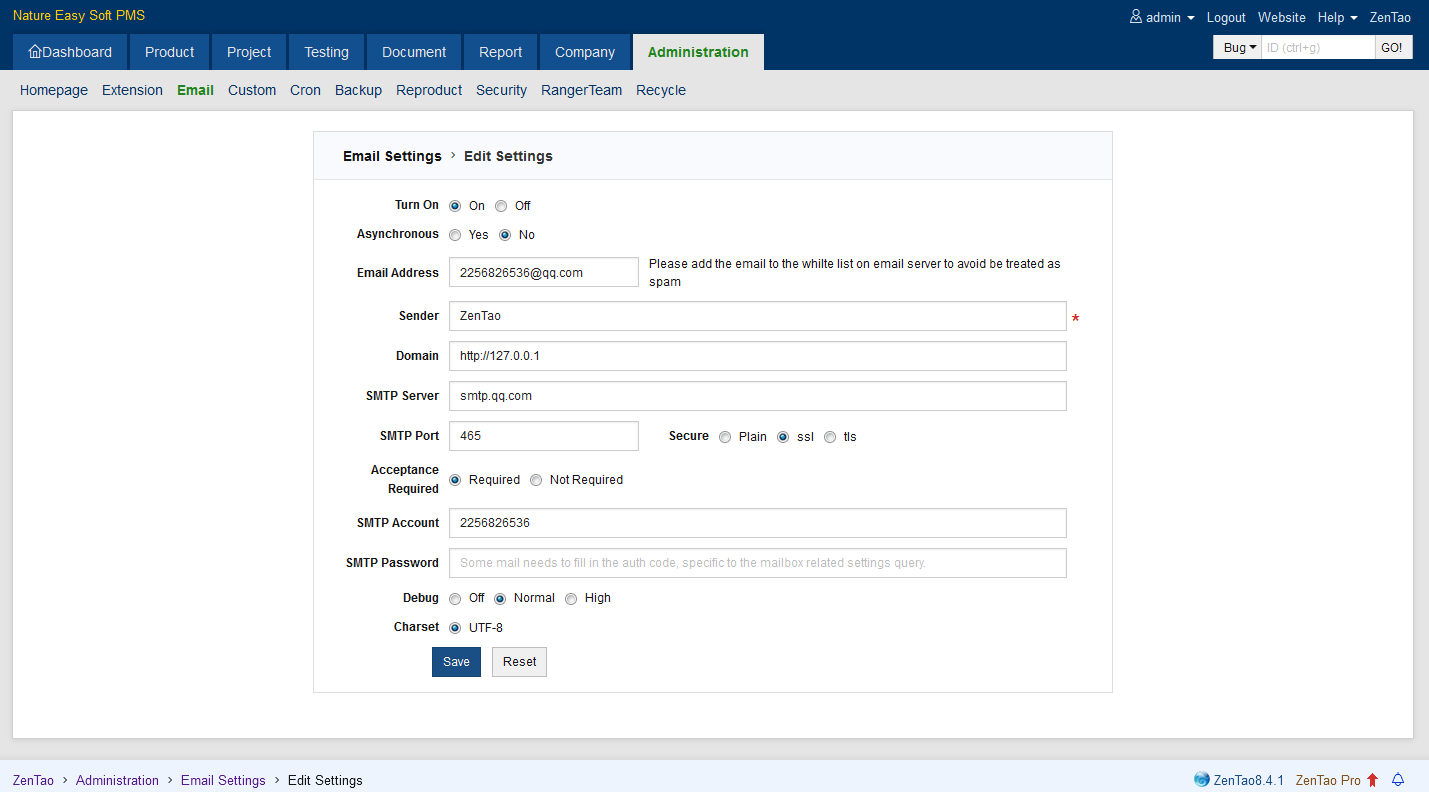 Notes
ZenTao will not send emails to the one who write the email, because s/he knows the change.


If you use the third-party email service, you need to turn on smtp service on the configuration page of the service provider.

We can detect the parameters of common email service in China, so enter the password and you can send emails.

If it is prompted that the email data cannot be received, please check whether the email service providers have control to sending frequencies or other safety issues.

If it cannot be connected to smtp server, usually it is because ZenTao server cannot be connected to the smtp server. Then you need to check whether the domain can be analyzed normally, wheter the port is right or whether the firewall has blocked network connection.