1

Introduction

2

How to Install ZenTao

3

Upgrade ZenTao

4

Users and Groups

5

Simple Application

6

Basic Application

7

Advanced Application

8

Configuration

9

Custom Development

10

Other Relevant Issues
Create and Review a Story
2015-09-11 10:10:22
azalea
5563
Last edited by xiying guan on 2018-12-06 10:09:40
Product managers are used to write stories and specifications. Stories about a product usually are defined in a Word file. But in ZenTao it is suggested that stories be written by features, which is to summarize each feature in the Word file and transcribed to ZenTao as separate story. According to Scrum, it can be called user story. An user story is to describe user types, user objectives or values of their objectives. With all the information, it's very convenient to communicate and cooperate with team members.
1. Create a Story

Log in as a product manager;
Go the Product-> Story.

Click the menu "Create" at the right, and the page of Add a Story will pop out.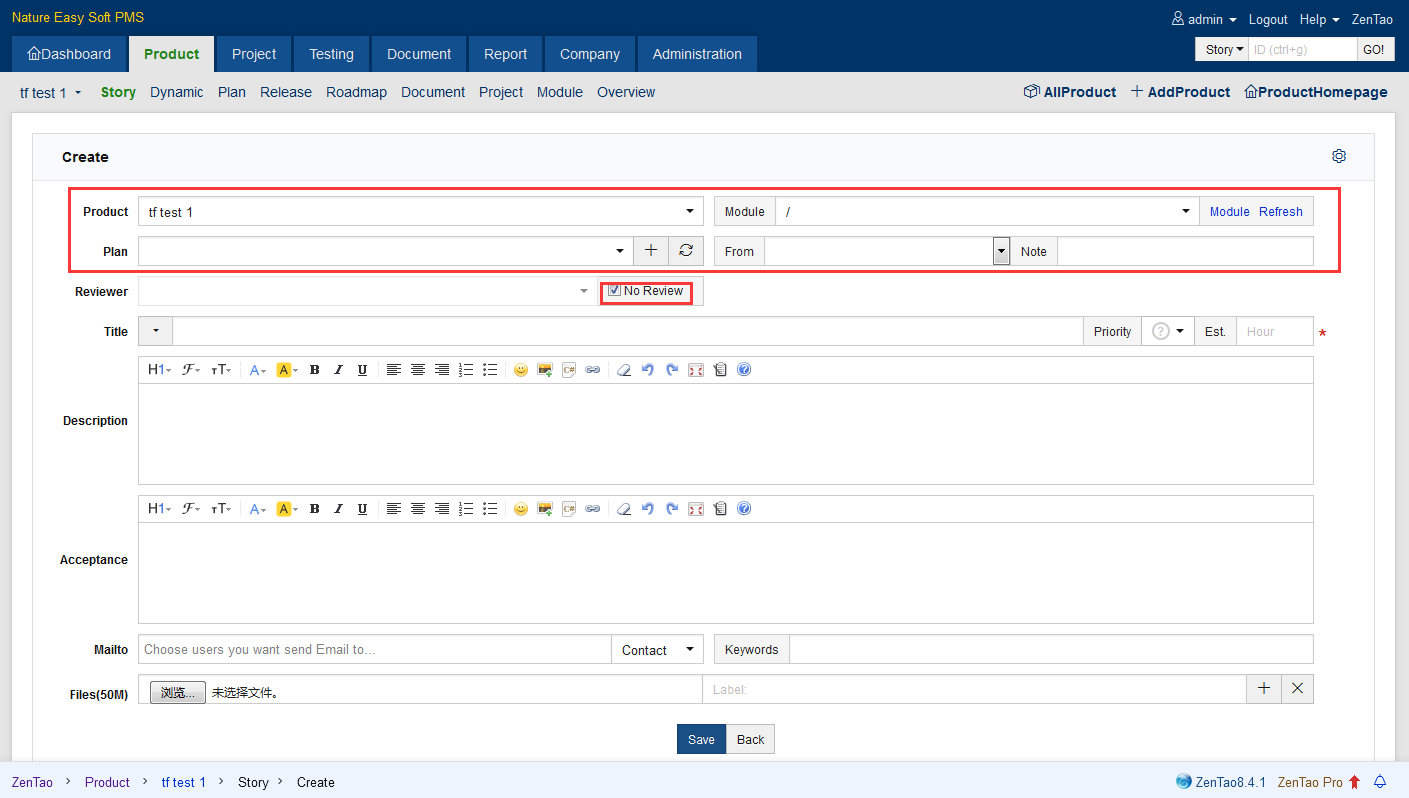 The title of the Story is required.

It can be left empty temporarily, such as the plan and module the Story belong to.

Check "No Review" in Reviewed By, so the Story that is about to be added is activc.

Only activc Story can be linked to the projects and

then to be developed.

Mailto can be set, so

relevant members can

be notified about

all changes in the Story

by emails.

Keywords can help you search.

You can set keywords, so content can be searched by keywords.
2. Review a Story
When creating a story, there is a check box "No Review". If checked, the status of the Story is Activc. But in most cases, the story still needs to be reviewed. Even if there is a designated person who is in charge of the product, your can also save your ideas as a drafts for further consideration. The review process of newly added story is shown as follows.

Now let's look at the Review page of a Story. Choose the Story that needs to be reviewed, and click the Review button.

The Review Result includes Pass, Clarify, and Reject. If passed, the status of the story will be changed to Activc and then it can be linked to the project for development.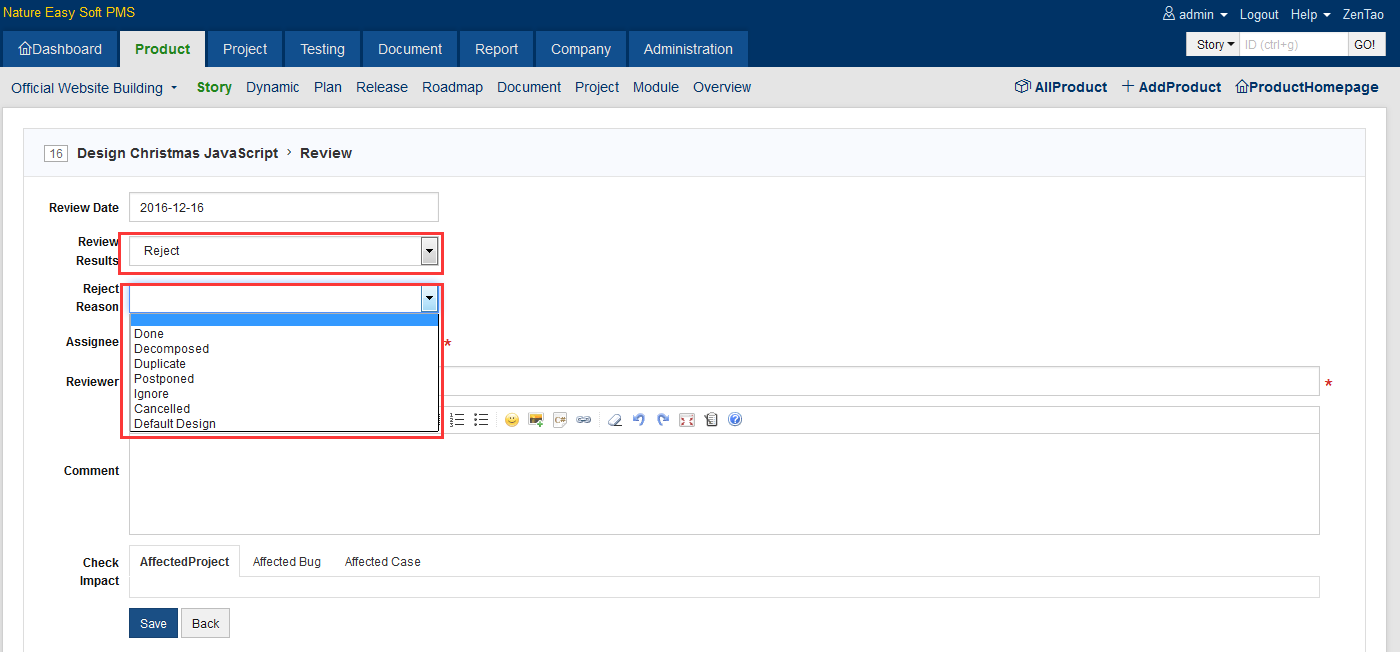 If Clarify, the story will be kept as a draft and reassigned to the one who created it for improvements.

If rejected, rejection reasons will be provided.

The reasons include,

Reviewed By is the user involved in the review and can be automatically screened by user names. Generally speaking, story review can be an off-line

meeting, and people involved in the review should be recorded in ZenTao.