1

Introduction

2

How to Install ZenTao

3

Upgrade ZenTao

4

Users and Groups

5

Simple Application

6

Basic Application

7

Advanced Application

8

Configuration

9

Custom Development

10

Other Relevant Issues
My Profile
2015-09-11 09:58:06
azalea
5864
Last edited by xiying guan on 2018-12-06 10:09:22
On Dashboard, there is also a page of Profile. You can view and change your personal information there.
1. View personal information
Go to Dashboard-> Profile.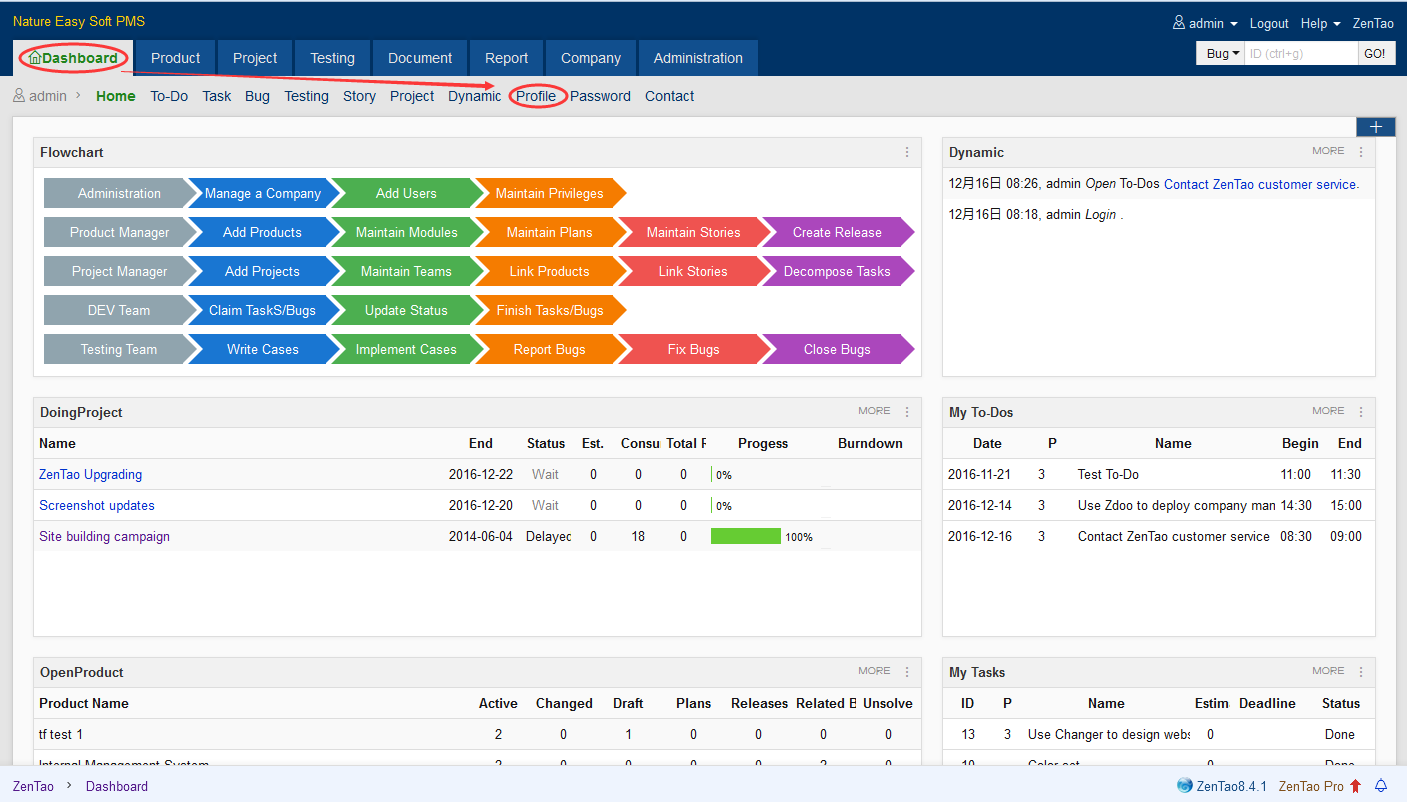 A pop-out window will show your profile. Click Edit to Change your profile.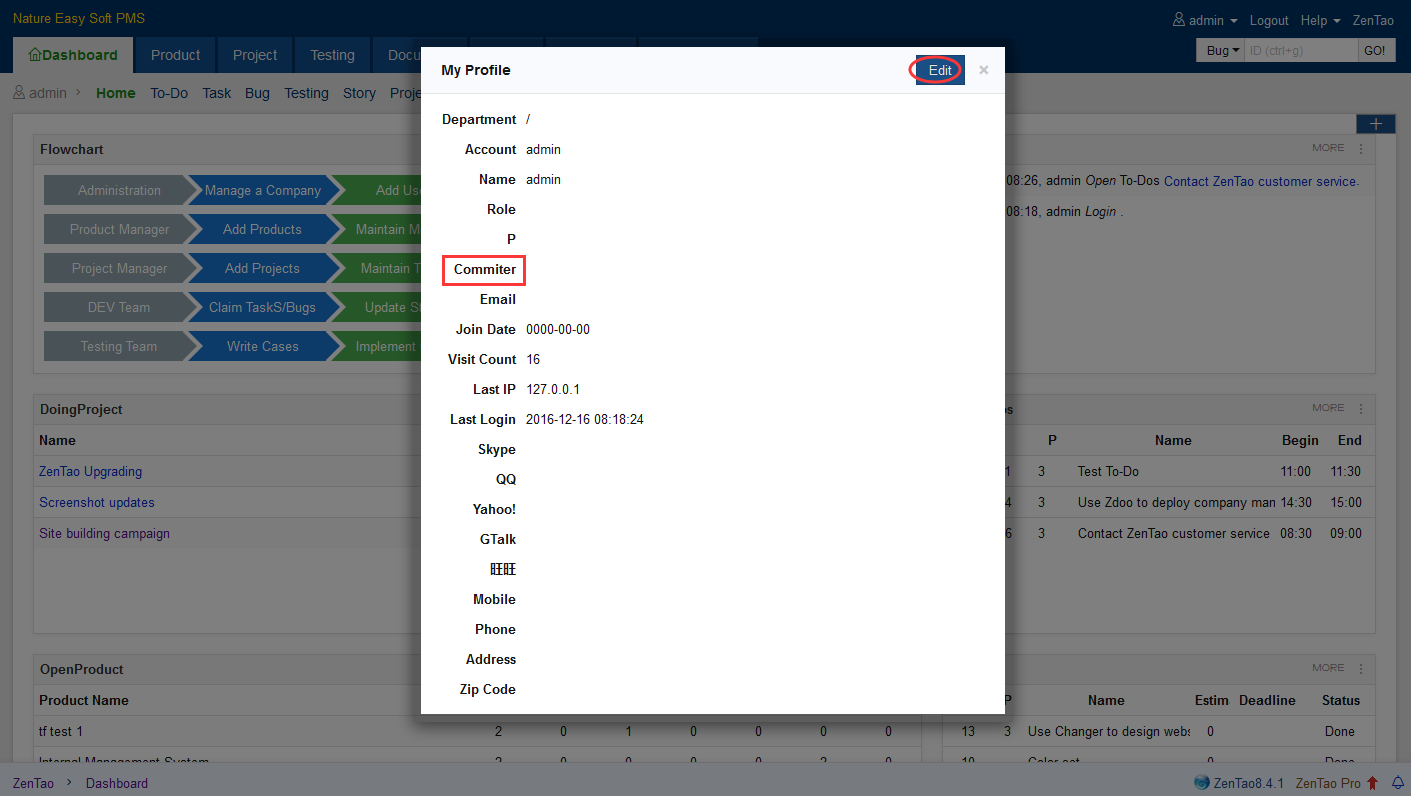 Note:
Commiter is the account that used to submit code to the Subversion. If it is not integrated with Subversion, leave it empty.
2. Change password
Go to Dashboard-> Password and a window will pop out for you to change your password.