1

Introduction

2

How to Install ZenTao

3

Upgrade ZenTao

4

Users and Groups

5

Simple Application

6

Basic Application

7

Advanced Application

8

Configuration

9

Custom Development

10

Other Relevant Issues
Submit a Bug
2015-09-11 15:24:30
azalea
5261
Last edited by xiying guan on 2018-12-06 10:10:05
1. Go to Testing->Bug and click Report Bug.

2. The page to report a bug is as below.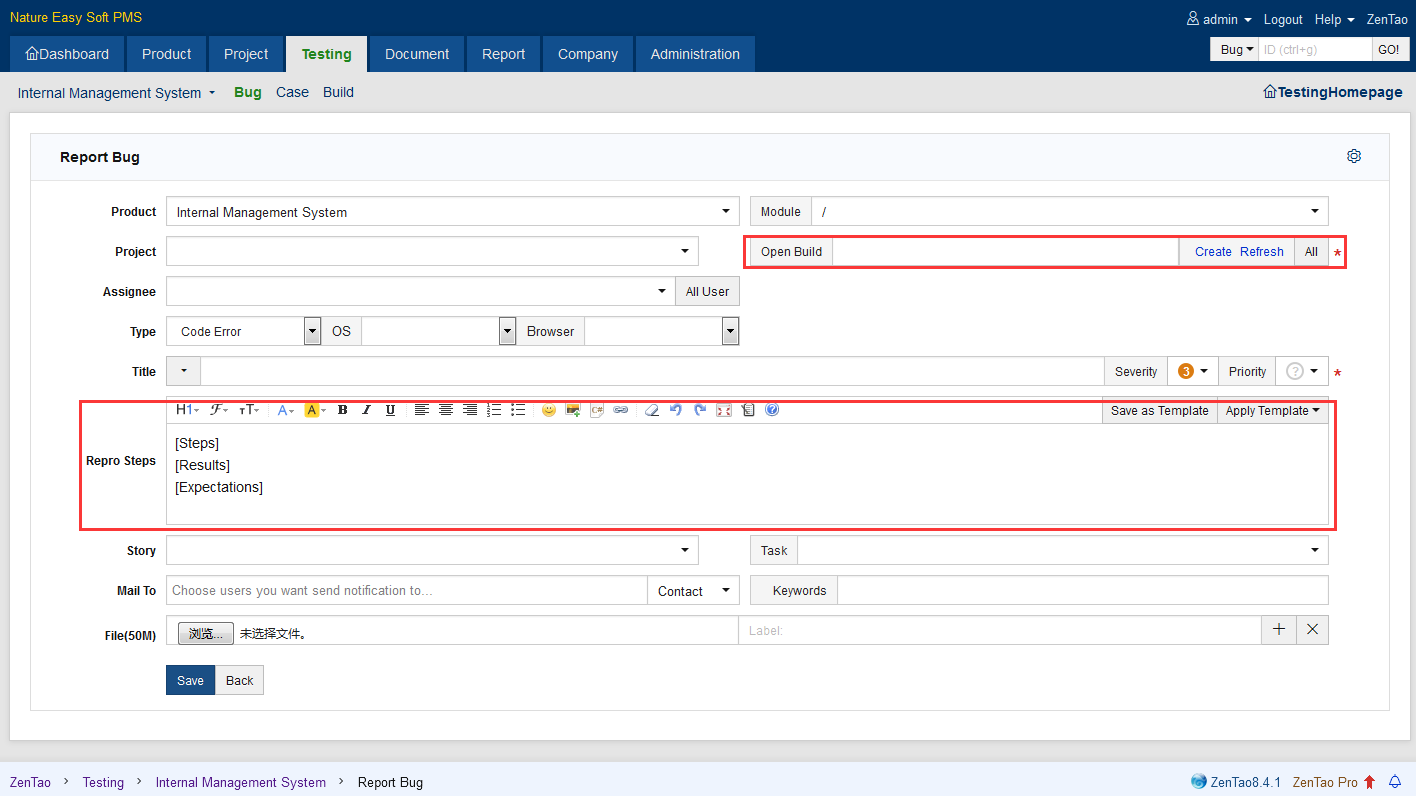 Note:

1. Projects, tasks, and relevant stories should be filled carefully, so bugs can be related with them for statistic analysis.
2. Build is a required field. The source of the list here is builds in the project. If there is no build available to be selected, you should go to Project->Build to create a build that is related with project.
3. Repro steps should be completed and accurate so to ensure that the developers can reproduce and solve the bug.